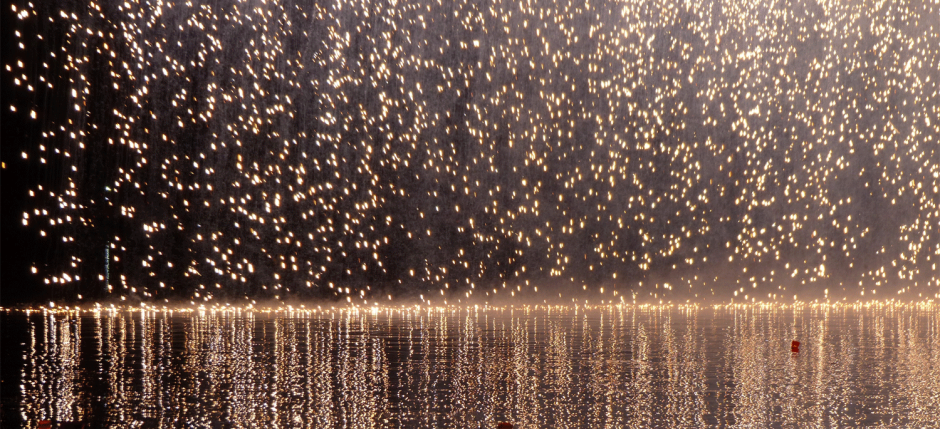 Does The Church Astonish?
November 12, 2014
Article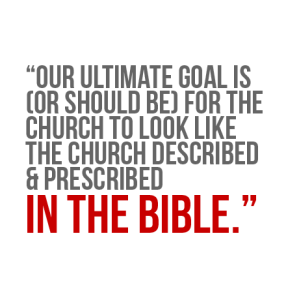 In my last post I pointed out that it seems like churches often don't look very different from secular organizations, and are often depending on man rather than God. This can be a very helpful line of reasoning, but it's not our ultimate goal. Our ultimate goal is (or should be) for church to look like the church described and prescribed in the Bible. This is a huge topic that I'm barely scratching the surface of here, but let's take a look at some passages:
"And these signs will accompany those who believe: in my name they will cast out demons; they will speak in new tongues; they will pick up serpents with their hands; and if they drink any deadly poison, it will not hurt them; they will lay their hands on the sick, and they will recover." (Matt 16:17-18)
When is the last time a demon was cast out during one of your church's outreach activities? Is your church's spread of the Gospel so prevalent that enemies try to physically harm your church members but are miraculously thwarted? Has anyone in your church shared the Gospel with someone who only spoke a different language but God gave them the power to communicate in that language for that conversation? I'm not saying we should invite harm or start seeking out demons to cast… but that the passage is meant to say "They're going to do all sorts of things that are beyond understanding and beyond man's control or ability." Would you say that this is characteristic of the churches you know?
"Now when they saw the boldness of Peter and John, and perceived that they were uneducated, common men, they were astonished. And they recognized that they had been with Jesus." (Acts 4:13)
We would all say that most churches do some good, but do they astonish? Do they drop jaws and confound people who want to say it's just another religion? Do people walk into the church and get floored by the character of Christ that they see in His followers? Are the people in the church characterized by their commitment to share the Gospel, no matter what it will cost them?
"By this all people will know that you are my disciples, if you have love for one another."
(John 13:35)
When someone walks into a church you know, do they immediately notice the astounding, overflowing love and affection that the members have for each other? Do they see a people who have stronger ties than a gang, a fraternity, or even a military unit? Do they see a people who care for each other more than blood family (Matt. 12:46-50)?
There are many verses like this, alongside story after story where God calls His children to act very differently th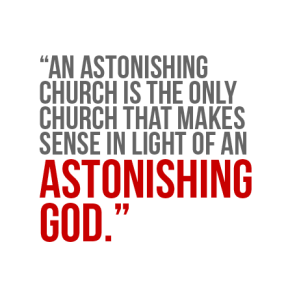 an the world and do things outside of their own power. They were healing, risking everything, going against impossible odds, intentionally spreading the Gospel in dangerous territory, going to prison, experiencing persecution and torture and mocking, casting out demons, seeing deliverance from great evils. Is that the church you're familiar with?
It only makes sense. If we are truly following Him in faith, He will lead us to be more like Him, and He is beyond worldly wisdom, beyond our strength, beyond our understanding, beyond our power. Therefore, the more we follow Him, the more He will lead us to operate beyond worldly wisdom, beyond our understanding, and beyond our power. Could it be any other way? Would He ever lead a church to be unlike Him?
An astonishing church is the only church that makes sense in light of an astonishing God.